Grow your affection for the San Francisco area with something off the beaten path
[
Note
: My article first appeared in Jezebel Magazine, August 2000 and was last updated May 2009. I'm posting in part as a favor to
@winetonite
who is currently vacationing in Sonoma. This article appears briefly in the
casting call video
for The Winemakers
]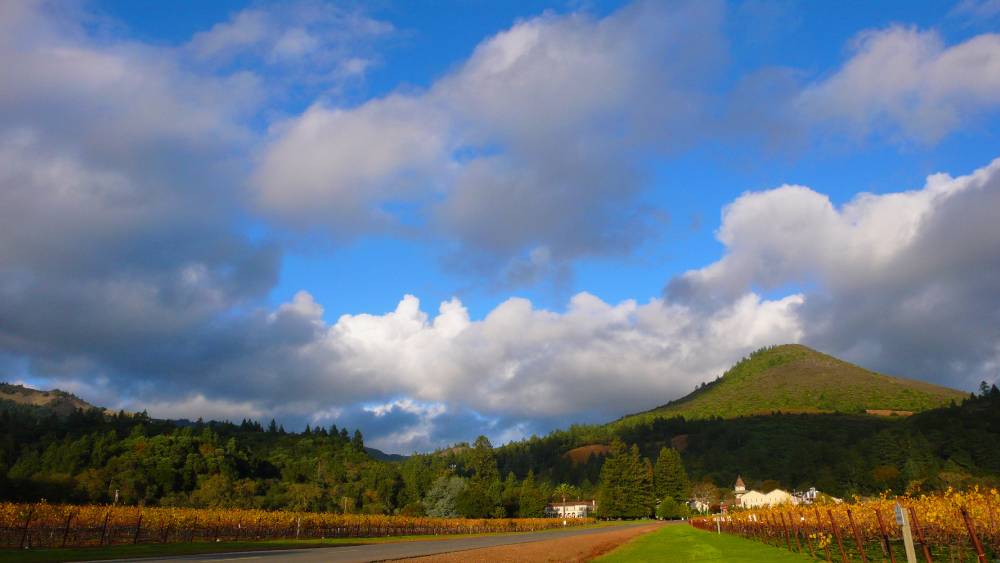 Here is a great twist the next time you plan a visit to the SFO area that includes a tour of the wine country. Instead of leaving your bags in the city and taking a day trip to Napa Valley, make metro San Francisco your day trip, skip the Napa wineries entirely, and explore all that Sonoma Valley has to offer. It's certainly big enough to warrant its own vacation (the county is larger than Rhode Island). Here's a sketch of what to do and where to stay along with some travel technique – Sonoma style.
Some wineries would have you believe that their wine tastes extra special when sipped in the middle of blooming gardens or decorated balconies overlooking spectacular scenery. They are right. The best example is the
Ferrari-Carano Winery
located in Healdsburg, North Sonoma. Its extraordinary hospitality center,
Villa Fiore
, is an architectural masterpiece with a Renaissance/Roman feel. Translated as House of Flowers in Italian, Villa Fiore showcases Italian/French gardens, waterfalls, and ponds that make amazing eye candy. Located inside are the barrel cellar, tasting room, and private winery areas that include a rotunda lobby, grand salon, and formal dining room and exhibition kitchen space – all in an Italian/Mediterranean design. Did I mention the wine is pretty good too? For an experience that will linger with you well after the trip, visit the winery, take in the view, and taste all that they have to offer. Other great wineries to visit in the area include
Chateau Souverain
, Lake Sonoma Winery, and
Clos Du Bois
.
Pairing these wine activities with great food is, thankfully, a piece of cake. A visit to the
Kendall-Jackson California Wine Center
provides a delicious lunchtime meal using ingredients from the Center's diverse, international gardens on display year-round. New York transplant, Chef Jeff Dawson, and his staff give a great lesson on which foods impart what flavors to different wines. The answers are here if you have ever wondered what wine to serve with vegetables if no one is having fish or meat. (Try a Sauvignon Blanc from Kendall Jackson with your next fresh corn or asparagus dish.) Another delicious option, without the lesson, is the Topolos' Winery and Restaurant [Now called Corks Restaurant as part of the
Russian River Vineyards
]. Try and sit outside on a beautiful day to experience the house wine (literally) and Mediterranean food underneath beautiful vine-covered trellises. If you are looking for where the locals eat, find them in Sonoma at
John Ash
[Vinter's Inn] a place with a long tradition of serving some of the best food both valleys have to offer.
Napa Valley can't be forgotten entirely. The best way to remind you it's still there is with a trip to the
Culinary Institute of America
(CIA)'s Greystone campus near Calistoga. The best chefs on the planet come here for their continuing education. If the amazing things they do for your food and your taste buds don't bowl you over at the restaurant located on site, the sight of hundreds of them slicing, dicing, pinching, and preparing will. This place is the exception to the rule about too many chefs in the kitchen – it's so big! The kitchen here is a vast hall (converted from an early century winery) with dozens of rows of stainless steel ranges and cooking stations that make just a glimpse well worth the visit.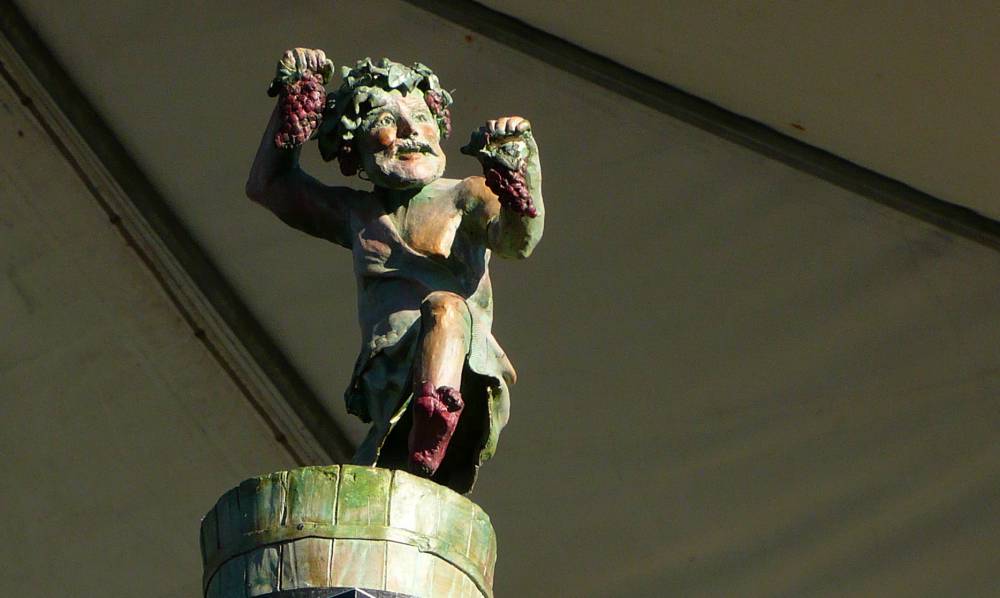 There is much more to Sonoma than the treats your taste buds will savor. Some wonderful experiences for the body and soul await you after a tour of the wineries. For example, how about an enzyme bath in a Japanese style day spa?
Osmosis Enzyme Bath & Massage
in Occidental, Sonoma knows how to completely stop time and relax the toughest of stress-cases with tea, Swedish massages – and tubs of sawdust.
Long before you dip into these redwood tubs filled with fragrant cedar flakes, kimono-clad attendants dress you in Japanese cotton bathrobes, known as yucata, and glide you into a Japanese-style waiting room for digestive-easing teas and views of the exquisite, lush garden. The enzyme bath, a brew of cedar flakes and over 600 enzymes, naturally ferments and heats the mixture to sauna temperatures without any other generated heat source. Getting buried at the beach was never like this. There's an air of humble majesty as you sit in the ashes. The attendants thankfully replenish you with liquids and keep your forehead cool enough to get a royally relaxing groove on. The experience only gets better after a quick shower and a peaceful walk to the wooden pavilion for a Swedish massage in the middle of wine country fields. Hold all my calls!
Another way to get invigorated in Sonoma is to call
Getaway Adventures
and let them coordinate a bike tour of the wine country. Any level of tour can be chosen from Getaway using the surrounding hillsides and they will even shuttle you or your belongings to your next destination when you call it quits. Don't be surprised if you go farther, faster than usual given how picturesque the winding trails are. Getaway Adventures also provides guided exploration of the majestic Redwoods Preserve in Sonoma if you love hiking.
No Accident: Inn at Occidental
A great base from which to see these sights and more is at the
Inn at Occidental
. Located on the road to the Pacific Ocean, this Victorian jewel rests, perched on a hill, overlooking the quiet town of Occidental. Everything you want in a bed and breakfast experience is here and yet, in its flawless presentation and warmly personalized ambience, there are several aspects of the Inn that you'll never see elsewhere. For example, the sixteen rooms at the Inn are uniquely designed to deliver a marvelous, coordinated antique theme. Among the rooms to choose from are the Wine Country Room, Kitchen Cupboard Room, and (my favorite) the bright and airy Carnival Room – with clown costumes and antique baton-covered walls. Most rooms complete their luxurious settings with breakfast balconies, a temperature controlled fireplace, and spa tub. The warm and genial owner-hosts, Jerry & Tina Wolsborn, are hospitality industry veterans who delight in their guests' experiences and oversee the entire experience at the Inn. Stay with them at the Inn on selected weekends and delicious, vineyard-sponsored, wine tasting dinners make it hard not to come back again and again. From the Inn exists one of the most scenic drives in the country, Coleman Valley Road, which takes you to the Sonoma Coast and Bodega Bay for whale-watching, surfing, horseback riding, and redwood hiking.
Experience all that Sonoma has to offer and you will appreciate the great job Napa Valley marketers have done with the hand they have been dealt. Much of the beauty and majesty of the wine country rests quietly with Sonoma as a relatively undiscovered travel opportunity. Sure, you can leave your heart in San Francisco the next time you journey out west, but make the city a day trip and show your eyes and taste buds some love in Sonoma. Just don't do the normal routine.
Images sourced from: http://www.sonomauncorked.com
[Article Insert: Travel Technique – Sonoma Style]
•
When to go: Fall or Spring
-
Incredible landscape colors
-
Take shuttle company, Airport Express, directly to and from Sonoma
o
Avoid airport car rental taxes!
o
Avoid SFO Airport construction and city traffic!
o
Access to HOV bus lanes make it a short and quick trip
-
Rent the car at the Petaluma or Santa Rosa stops within Sonoma
-
Bring black casual clothes – they're versatile and hide wrinkles
•
Drink plenty of water from tastings, walking, and enjoying Sonoma
[Index of Sites in Sonoma]
Destination details grouped together by geographic proximity to each other:
•
Ferrari-Carano, Vineyards and Winery, www.ferrari-carano.com
-
What's it all about: Gorgeous grounds and tastings
-
8761 Dry Creek Road, Healdsburg, CA, 95448
-
Telephone: 707-433-6700
•
Osmosis Enzyme Bath & Massage, www.osmosis.com
-
What's it all about: Unique Japanese style massage and spa
-
209 Bohemian Highway, Freestone, CA 95472
-
Telephone: 707-823-8231
•
The Inn at Occidental, www.innatoccidental.com
-
What's it all about: Each room a story, the entire stay an experience
-
3657 Church Street, Occidental, CA 95465
-
Telephone: 707-874-1047
•
Bodega Bay Visitors Center
-
What's it all about: Magnificent sea coastal views
-
Telephone: 707-875-3866
•
Kendall-Jackson Wine Center, www.kendalljackson.com/index_KJWC.html
-
What's it all about: Tasting lessons and food pairings
-
5007 Fulton Road, Fulton, CA 95439
-
Telephone: 707-571-7500
•
Topolos' Russian River Vineyards Restaurant and Winery, topolos@topolos.com
-
What's it all about: Tours of the winery and meals at the restaurant – can't miss
-
5700 Gravenstein Highway N, Forestville, CA 95436
-
Telephone: 707-887-1562 (Restaurant)
-
Telephone: 707-887-1575 (Winery)
•
Culinary Institute of America at Greystone, www.ciachef.edu
-
What's it all about: Tours and a meal at the restaurant are a must
-
2555 Main Street, St. Helena, CA 94574
-
Telephone: 707-967-2328